If you have seen my Facebook page or Instagram or Twitter or Tumblr (Yeah, I love social media) then you might have seen a series of drawings posted daily tagged #the100dayproject. I thought I would start my blog by sharing this experience.
So, What is #the100dayproject?
 

It's a celebration of process that encourages everyone to participate in 100 days of making. The great surrender is the process; showing up day after day is the goal. For the 100-Day Project, it's not about fetishizing finished products—it's about the process. Choose your action, which you will perform every day for 100 days starting on Monday, April 6th, and ending on Tuesday, July 14.
You can have a look at the link below for more details.
https://thegreatdiscontent.com/100days
Why did I start?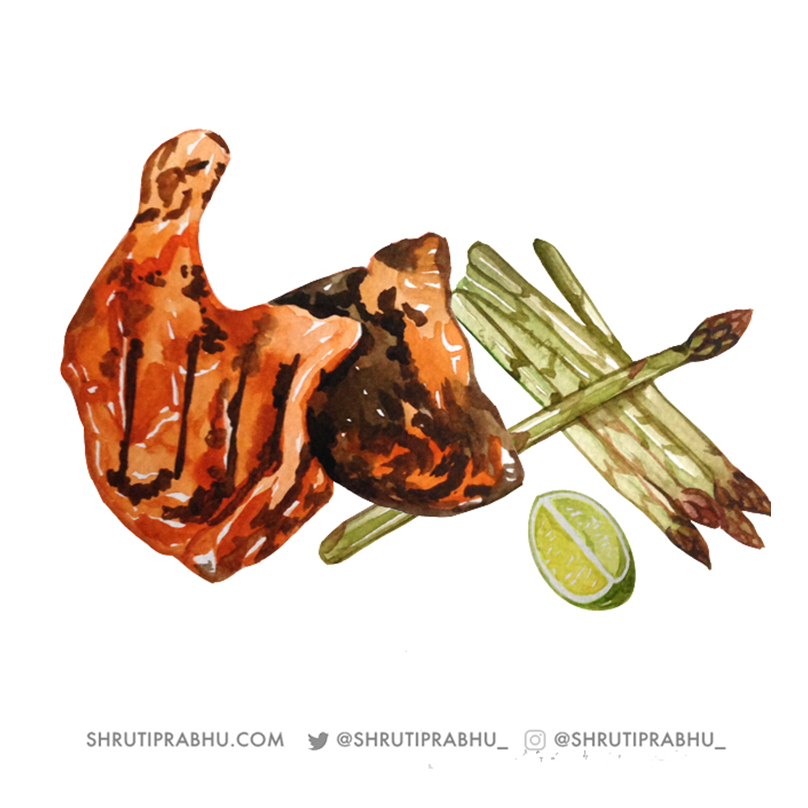 When I was in school, I would spend endless amounts of time painting. I was very passionate about it and wanted to be an artist. When I became a designer, little by little I stopped  and started using digital means for work. I still sketched and scribbled ideas on my sketchbook. Yes, its not the same. I was missing it. But never had the motivation to take it up. There was always the excuse, I don't have time for this. This tiny exercise of doing something daily; as the creators put it, a "bite-sized way to play creatively" is a good way of rediscovering something I had let go in the past. I have tried this twice. The first time I abandoned the challenge at Day 70. The second time it took me a really long time, but I completed it.
Self Discovery


When one of my friends introduced me I didn't realise how much fun it would be.
It is also kinda like my own journal of what I felt like on that day. What my heart felt like. The first time I started this challenge I realised something! I love drawing food! My portfolio grew and so did my client base.
Expectation vs Reality
Expectation : I will spend 10 mins and create something everyday.
Reality: I cheat and catch up by doing 3 at one go mostly on saturdays. Or do two in a week.
I feel so relieved when I'm all caught up. I feel like a kid who has forgotten to do his homework.
First time around, I was experimenting with a bunch of art supplies. The second challenge, I specifically used watercolour and the progress was outstanding.
What keeps me going
"If you want to go fast, go alone. If you want to go far, go together."
This does seem to be true. The fact that this project was on instagram has really kept me going. Feels great to be a part of #the100dayproject community. To see what everyone has done today puts a smile on my face every morning. And it's really encouraging when people like and comment on my post. A big thank you to everyone who liked me, that helped.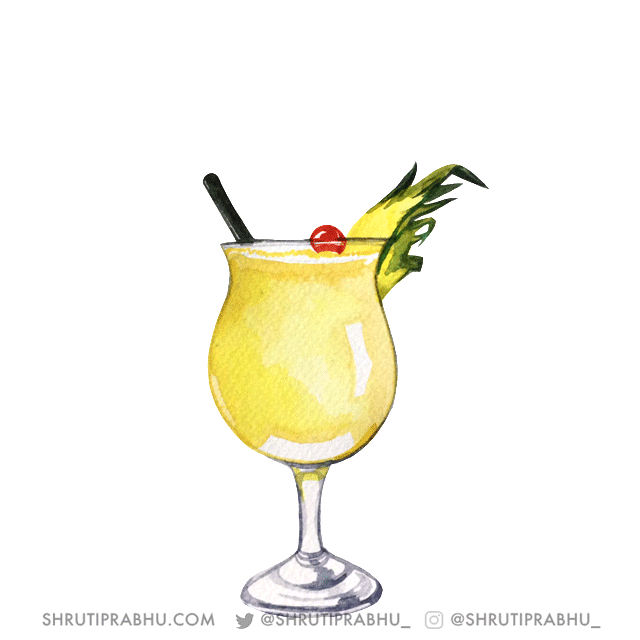 If you want to see the rest of my #100dayproject project, Find me on Instagram, Twitter, Facebook and Pinterest.