One of the editorial projects I worked on last year was a food illustration for the online publication 'The Goya Journal'.
The illustration was used alongside an article for a traditional Khasi meal. This was interesting for me not just because I love illustration food, people and traditions but also because it introduced me to a new cuisine. Prior to this project I had never heard of Khasi cuisine. The Khasi people if you do not know are one the earliest groups of races that migrated and settled in North East India.
The meal that I had to illustrate consisted of black sesame pork, a cold tomato salad, dal and veggie stir fry. Unfortunately I haven't had a chance to visit Meghalaya or to taste Khasi food in real life. But it is definitely on my wish list.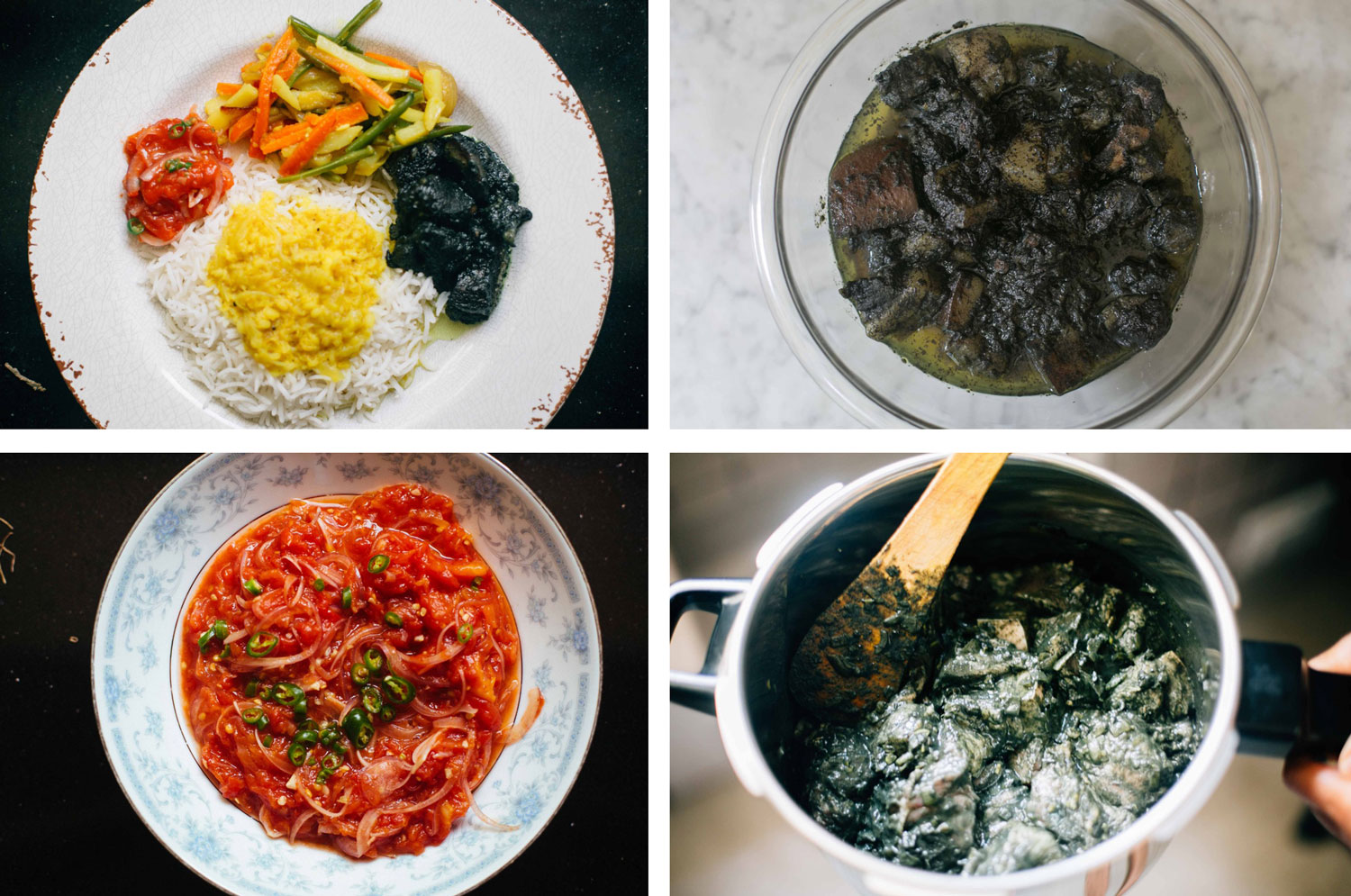 Photo credit: The Goya Journal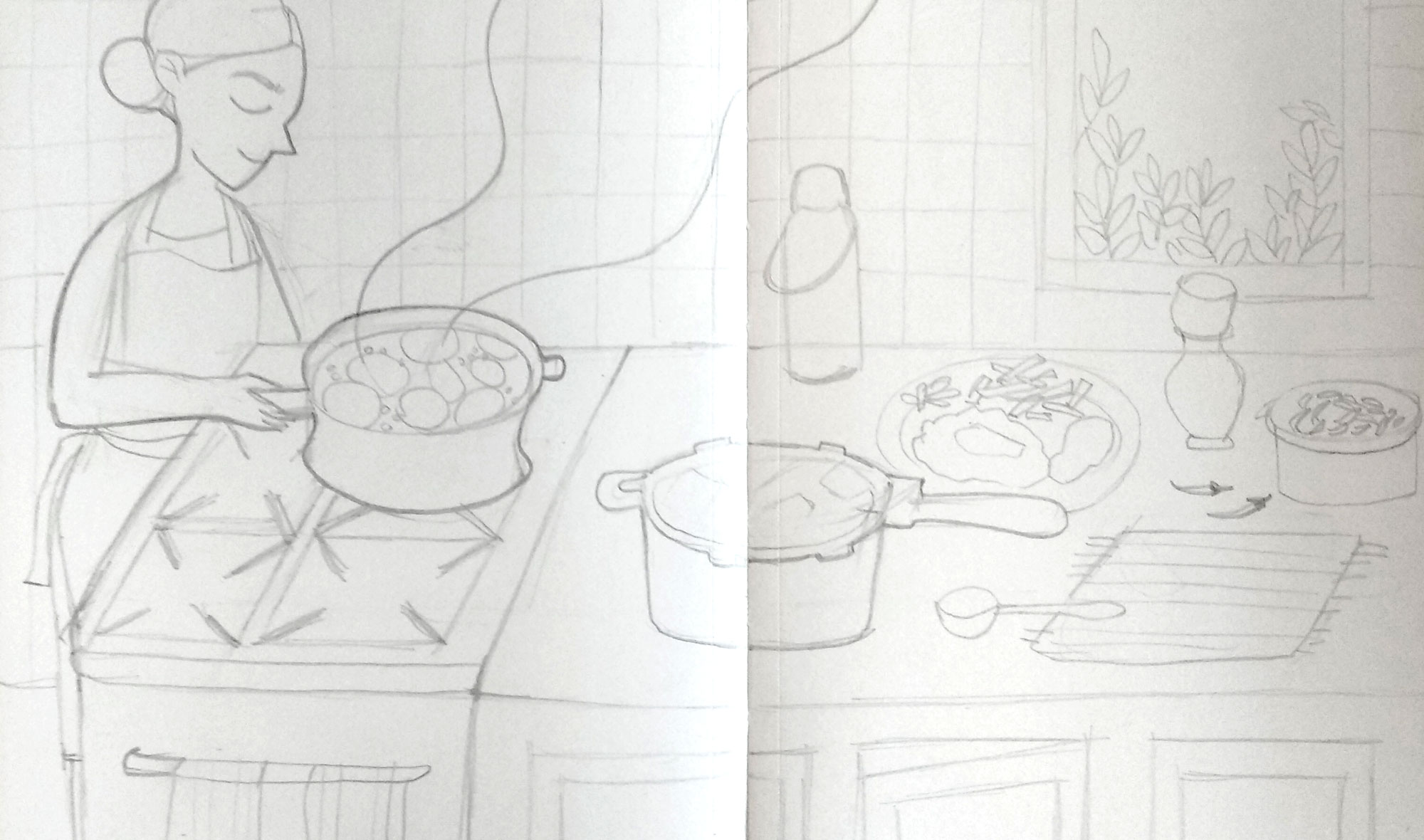 Final sketch for the article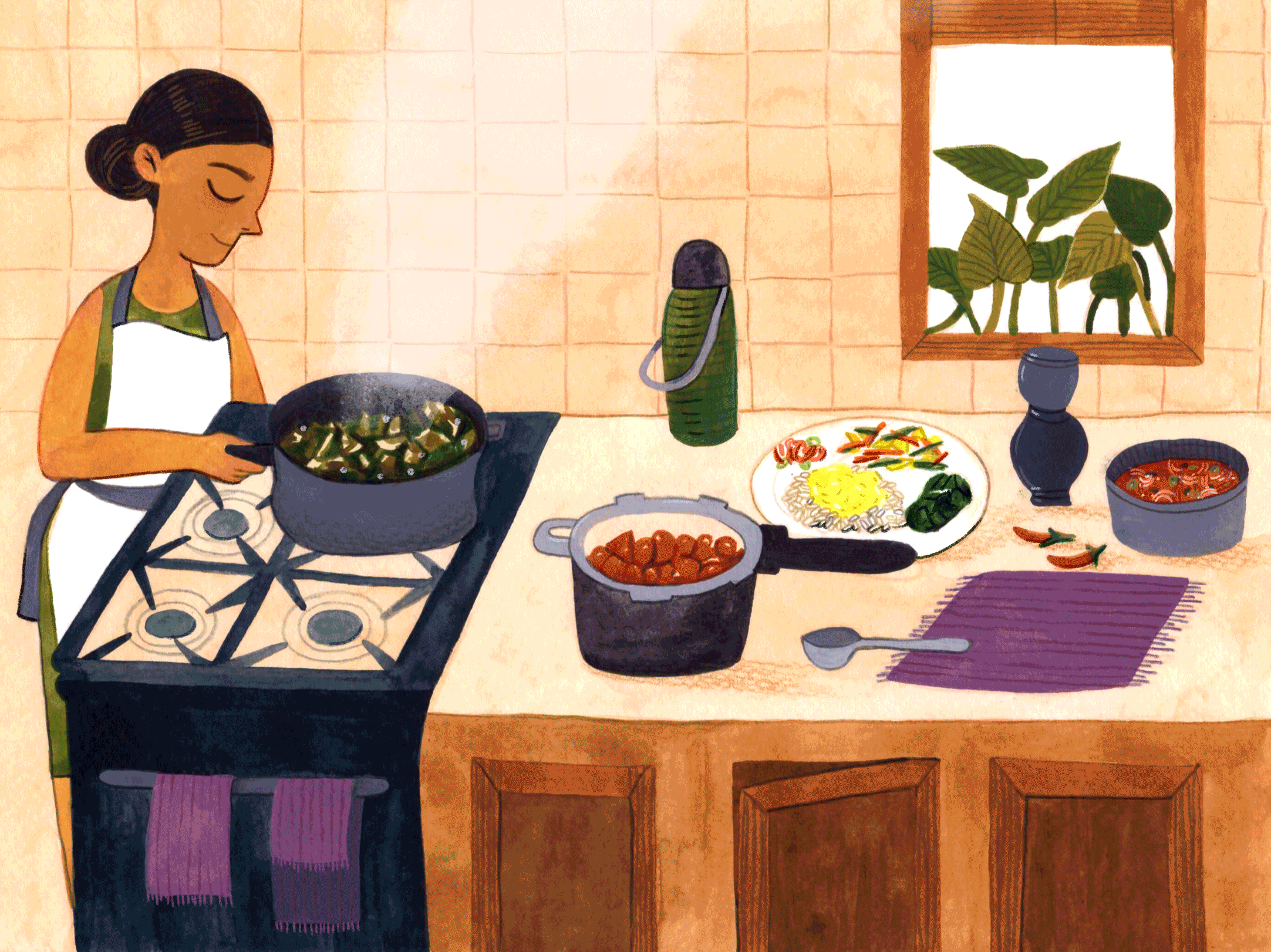 Final Gif Illustration for 'The Goya Journal'
"#1000Kitchens is a series that goes into kitchens all over the country, documenting heirloom recipes that tell a story. In this edition, we spend an afternoon with Daphimanroi Warjri, as she cooks us a Khasi-style pork with black sesame."
Read the full article which is a part of their #1000kitchens series on 'The Goya Journal' website.