I've been working on a project for the past two years with Ramya Ramakrishnan Design and it's finally time to reveal it. Coz we entered in the prestigious Core 77 Awards and not just scored the runner up position but also won the Community Choice Grand Prize in Design Initiative Category. I'm so glad to report a little bit of positive news in these gloomy 2020 Corona days!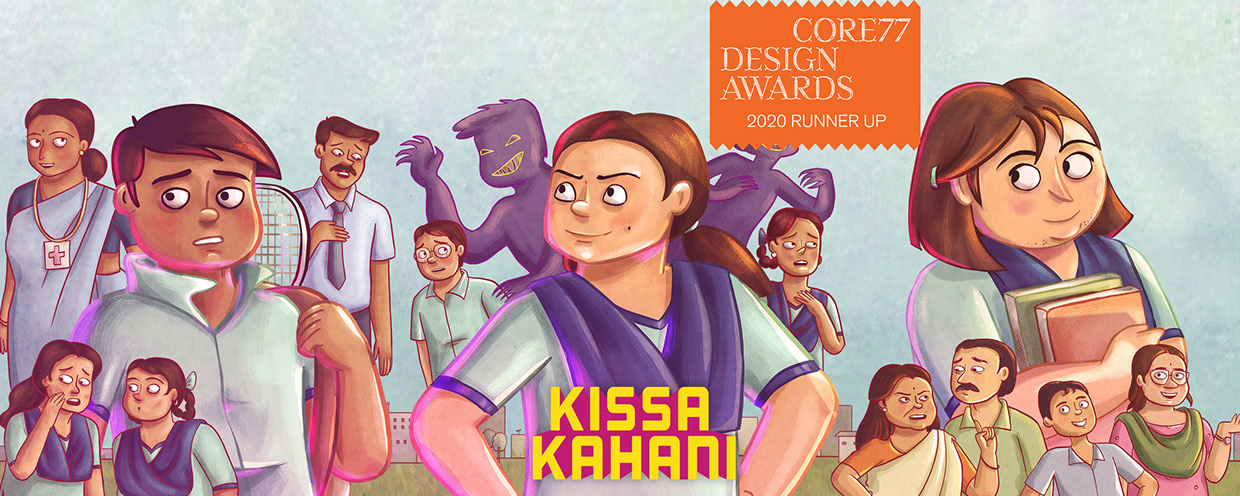 What is Kissa Kahani?
Created by Ci3 (Center for Interdisciplinary Inquiry and Innovation) at the University of Chicago, Kissa Kahani is an intervention which encourages people to discuss topics related to sexual and reproductive health. This intervention deals with three very important themes- menstruation and menstrual hygiene practices, public safety of girls, SRH (sexual and reproductive health) and family planning.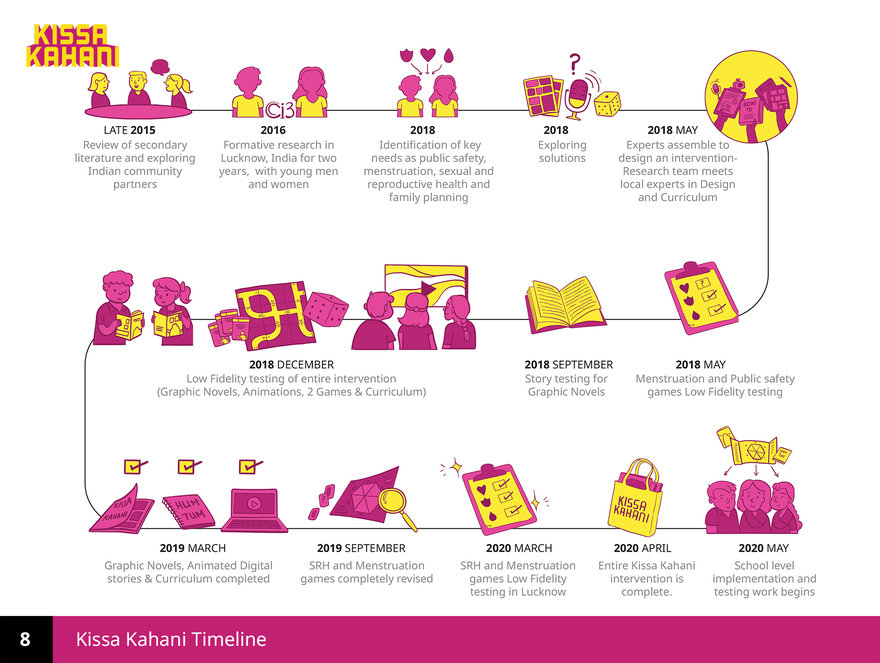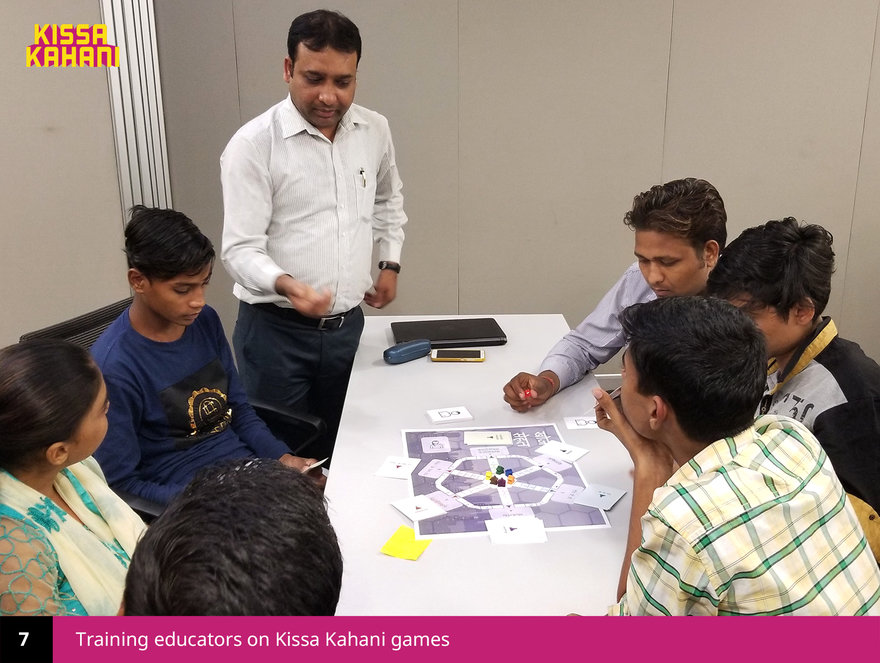 "Kissa Kahani features a world of characters in contexts that mirror the lives of younger adolescents. An overarching story weaves through different media — digital animated stories, games, and graphic novels — creating an immersive world inviting young people to step in. Each media component plays a unique, targeted role delivering tailored messages that help to convert knowledge to action." Read more about the project on the Design Education Initiative Award 2020 Page on Core77.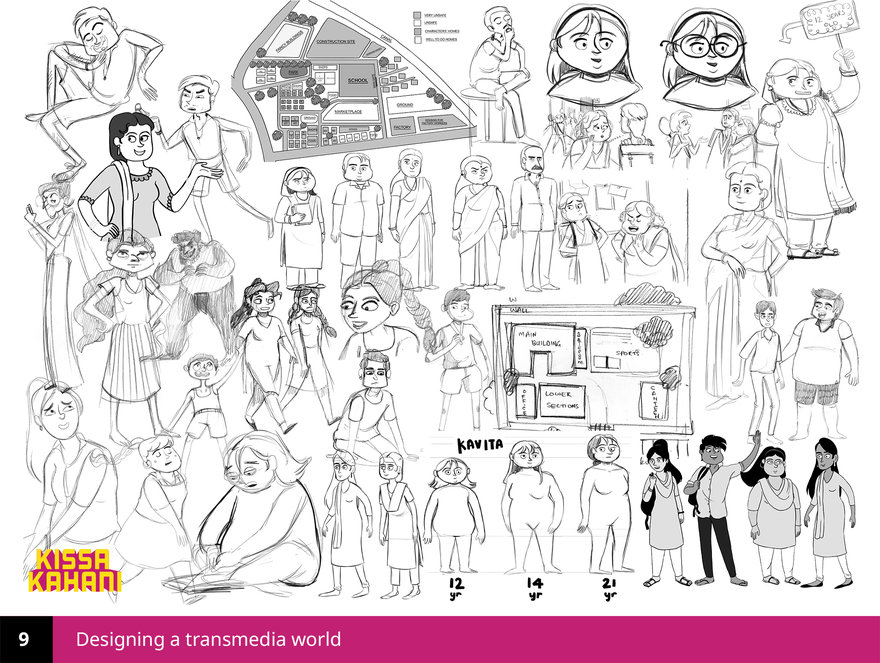 A big congratulations to everyone who worked so hard on this project; the design Team – Ramya Ramakrishnan, Jemma Jose, Aurcoe and me!; the curriculum team Stratcomm Consulting, and all the lovely folks at Ci3, Chicago.